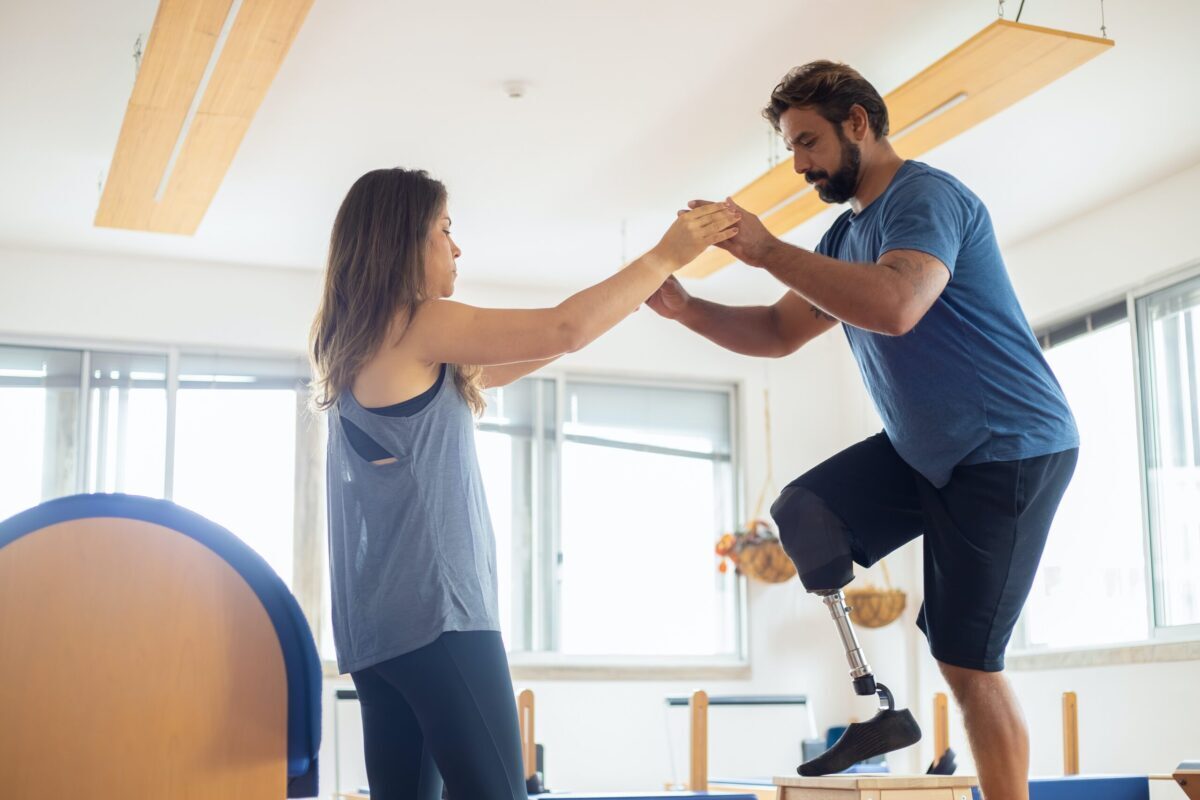 Losing a body part is life-altering. The physical toll it can take on a person is immense. The emotional toll of losing part of yourself is equally daunting, especially when someone else's negligent actions caused the loss.
At Silkman Law Firm Injury & Accident Lawyer, our legal team understands the physical and emotional pain that losing a body part can cause. In addition to changing the quality of your life, a traumatic amputation can also negatively impact your financial status.
When we're evaluating your case, we look at the big picture: How does your amputation impact your life physically, emotionally, and financially? Then we aggressively seek compensation that takes all your losses into account.
We know money can't replace what you've lost. But we hope that by obtaining the meaningful compensation you deserve, you can regain a measure of stability. If you have lost a body part due to traumatic amputation after an accident, contact our Phoenix personal injury lawyers today. We'd like to offer you a free initial case evaluation to discuss your legal options for recovering compensation and holding the responsible party accountable for their actions.
What Is a Traumatic Amputation?
Traumatic amputation is the loss of an appendage through an accident or significant injury.
John Hopkins Medicine estimates that traumatic injuries account for about 45 percent of all amputations in the U.S. Body parts that are most commonly affected by traumatic amputation include the following:
Fingers
Toes
Hands
Arms
Legs
Feet
Traumatic amputation can happen in several ways. An accident can tear a limb from the body in a way that prevents physicians from reattaching the appendage. An accident can also cause such devastating tissue damage or blood loss that medical professionals have no option but to remove the limb.
Medical professionals will generally refer to a traumatic amputation in one of two ways, classifying it as either a complete or partial amputation:
Complete amputation – A complete amputation occurs when an appendage is totally severed from the body.
Partial amputation – A partial amputation is when the soft tissue around an appendage is damaged or severed so significantly that only a portion of the appendage is still attached to the body. In some cases, a partial amputation can be surgically repaired. However, the function of the appendage may be limited. If there is too much tissue damage, blood loss, or infection, it may not be possible to save the limb.
Types of Accidents that Can Result in Amputation
Violent incidents and accidents that can cause significant tissue damage may result in amputation.
Some of the most common types of accidents that can lead to the loss of a body part include the following:
Workplace accidents
Defective products
Animal attacks and dog bites
When someone else's negligent actions cause an accident like the ones listed above, you may be able to recover compensation for your expenses and other losses associated with an amputation.
Can You Sue for Traumatic Amputation in Arizona?
Depending on the nature of the accident, several legal avenues may be open to you for recovering compensation for amputation. You may be able to file an amputation injury claim with the at-fault party's insurer. Although the process sounds simple, you will still want to consult with an attorney to ensure you are being treated fairly and are offered the money you deserve.
If an insurance claim is not a viable option or the insurer does not negotiate in good faith, you may be able to recover compensation by filing a personal injury lawsuit.
Your personal injury attorney can walk you through the process, which generally includes the following:
Investigating the accident
Collecting evidence
Building a case proving that someone else was liable for your injury
Establishing the losses that you are owed compensation for
Costs Associated with Traumatic Amputation Injuries
The costs associated with traumatic amputations can be enormous. You should expect bills from the hospital, physicians, and specialists for your initial care following the accident. Typically, you will also incur rehabilitation and physical therapy costs as you slowly begin to learn how to function without the appendage. If you wish, you may also buy a prosthetic device. Depending on which limb is missing and how technologically advanced the device is, prosthetics alone can cost thousands of dollars.
Some studies indicate that the lifetime medical costs associated with limb loss can be between $163,282 and $509,275, on average. Young accident victims who are still growing may incur higher costs for prosthetics over their lifetime because they will constantly need new devices as their body continues to grow and change.
Compensation Available for Amputation Injuries in Arizona
Paying for treatment after a traumatic amputation can seem overwhelming. However, you may be able to pursue compensation for your financial losses if you are the victim of an accident caused by someone else's negligence.
In general, you may be able to seek money for the following damages:
Medical expenses
Rehabilitation costs
Prosthetics
Lost wages
Loss of earning capacity
Property damage
Emotional distress
Pain and suffering
The value of your claim will depend on the unique circumstances of your situation. For more information on recovering compensation, contact a Phoenix amputation injury lawyer today.
Talk to an Experienced Amputation Injury Lawyer in Phoenix, Arizona Today
Losing an appendage can significantly impact your life, from how you function to your ability to earn an income. The legal team at Silkman Law Firm Injury & Accident Lawyer understands how deeply this loss can impact you and your family. We are fully committed to helping you recover the compensation you deserve and advocating for your best interests.
To set up your free and confidential legal consultation with an experienced amputation injury lawyer, contact our Phoenix personal injury office today.