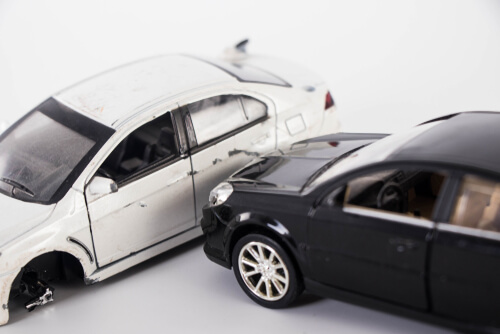 The story starts off like any other day. A family member is taken to the hospital for a routine procedure, the kind that occurs hundreds of times a day at medical facilities around the globe.
But this time is different. This time, it's not so routine. This time, your loved one doesn't come home.
What was supposed to be a simple procedure has turned into a nightmare. You now have a wrongful death suit on your hands.
What Defines Wrongful Death
A wrongful death claim is a civil suit against a person who can be held liable for the death of another person due to negligence. The standard of proof in such a case is a "preponderance of evidence" rather than "beyond a reasonable doubt" needed in a criminal case. However, a criminal suit may be pursued in addition to the wrongful death case, and that fall under the title of murder, manslaughter, or criminally negligent homicide.
When a company is liable for the death, criminal charges cannot be filed, so a wrongful death is the only course of action.
Aspects of a Wrongful Death Suit
If you believe a loved one has been the victim of a wrongful death, there are steps to take to ensure you are able to move forward with a lawsuit, should it be warranted.
You definitely want to contact a skilled personal injury attorney as soon as feasible so that you can receive appropriate counsel. Only people who have a relationship to the deceased are able to bring a suit. These include: the personal representative of the deceased estate, surviving spouses, children, or the parents of the deceased.
In the case of a wrongful death suit, the amount of damages sought can include both economic and non-economic, such as medical and funeral expenses, loss of expected earnings, loss of benefits, loss of inheritance, mental anguish, and loss of love and care.
In Arizona, a wrongful death case must be filed within two years of the date of the person's death. In essence, this is a personal injury case that has gone beyond injury, so a personal injury attorney is the appropriate choice to litigate in such an instance.
How to Know Who Is Liable
The hospital can be held liable if the negligence is caused by an employee of the hospital, but this doesn't follow when the attending physician, for example, is an independent contractor and not employed by the institution. In that case, while the hospital may not be included in the suit, the doctor can still be held liable. If both could be considered at fault, the strategy will determine if your suit will include both the medical professional and hospital.
In the case of a nurse being negligent, consider some of the most common errors made by nursing staff:
Failure to monitor a patient properly
Failure to properly chart the patient's progress and symptoms
Administering the wrong type of medication, the wrong amount of medication, or giving it at the wrong time
Failure to report symptoms or patient complaints to the doctor in charge
Hospitals can be negligent in a number of ways, including:
Failing to confirm that staff is trained and licensed as required by law
Failing to remove incompetent staff
Failing to implement proper procedures for safety and cleanliness
Understaffing the facility, leading to improper or inconsistent care
Don't Go It Alone
If you feel your loved one was the victim of a wrongful death at the hands of a medical professional, you deserve to be compensated for your loss.
Trust the Phoenix personal injury attorneys at Silkman Law Firm Injury & Accident Lawyer to provide you with sound advice and advocacy during your time of grief.
Contact us or call today at 602.535.5899 for your free case review.